Back in Time
In the early 1900s, entrepreneur and good roads champion, Samuel 'Sam' Hill envisioned a road that traveled from the Canadian border, tracing the western margin of the United States, all the way down to the Mexican border. Around 1910, Hill advocated the states of Washington, Oregon, and California, for a "national auto trail" which would become the original Pacific Highway.
Planning for the California stretch of the highway began in 1919 with construction officially commencing in 1921. Built-in segments and connecting various rural roads, the highway was completed in 1929 and designated as the Theodore Roosevelt Highway in honor of the president who had passed away in 1919. Over the years, the highway has been known by different names in various sections. During the 1930s it was referred to as the Roosevelt Highway or Coast Highway. In 1936, it was assigned U.S. Highway 101.
California opened its first north-south section in 1937, connecting big cities, coastal destinations, and pristine, secluded beaches. In 1941, the Roosevelt Highway was renamed the Pacific Coast Highway in much of Southern California, specifically in Orange, Los Angeles, and Ventura Counties, while North of Ventura it was referred to as California Highway 1. In 1964, California adopted a new numbering system, and the now familiar green shields designating the PCH as California State Route 1, began to appear.
The most difficult stretch of the PCH to build was in the rugged region of Big Sur, California. Legend has it that John L. D. Roberts, founder of the town of Seaside, California, and a rural country doctor who would travel on horseback visiting patients, dreamed of a road that would make it easy to get to his patients more quickly. On one of his arduous journeys, he took photos of the unmapped wilderness area between San Simeon and Carmel, becoming the first surveyor of this rugged section of the coastline. Construction of this section of the highway was done between 1919 and 1937, a Herculean task that necessitated the building of several bridges, including the now famous and scenic Bixby Creek Bridge, which spans 360 feet. When it was completed, it was the highest single-span arch bridge in the world and has now become one of the most photographed bridges in California. The section of the Big Sur from Carmel Highlands to Cambria is designated an American National Scenic Byway.
San Francisco
The second most densely populated city in the United States, only after New York City, San Francisco is known for its iconic Golden Gate Bridge, the use of cable cars, high-end shopping and eateries, and fantastic architecture. Not to mention, the city is home to over forty museums ranging from international art, local and global history, sciences, and more. There are endless things to do and experience in San Francisco, but one place you must see is the ever-elegant and over a 100-year old hotel: The Fairmont.
In 1903, two sisters, Theresa Fair Oelrichs and Virginia Fair Vanderbilt decided to build a boutique hotel in the affluent neighborhood of Nob Hill in honor of their father, Senator James Graham Fair. However, an untimely earthquake and fire ensued in 1906 that destroyed the building, but with the help of one of the nation's first female architects, Julia Morgan, the sisters were able to rebuild and officially open the hotel on April 18, 1907. Throughout the years, The Fairmont has maintained its position not only as a luxury hotel with incredible views and service but also as an international historic site. Towards the end of World War II, nations from around the world banded together to create the United Nations. The drafting of this charter took place in one of the massive, elegant meeting rooms at The Fairmont. The building is also on the U.S. National Register for Historic Places for this reason, and for its long-lasting reputation around the world. It even had the first concierge service in the United States!
From the top of Nob Hill, The Fairmont boasts the best panoramic views of the city and the Bay Area. Within a short distance in any direction, you can reach all that San Francisco has to offer. With marbled columns holding up high ceilings and no expenses spared on intricate balcony railings, carpets, and wall decor, you'll want to spend all your time basking in the glory of this historic building.
Golden Gate Bridge
Big Sur
From San Francisco make your way south to the seaside town of Carmel-by-the-Sea. This is where the most spectacular section of the Pacific Coast Highway really begins. This section opens the El Sur Grande (the Big South) or simply the Big Sur, a roughly 90-mile drive, from Carmel to San Simeon, designated the American National Scenic Byway. It is characterized by cinematic sweeping views of the Pacific coastline on one side and the majestic Santa Lucia Mountains on the other. It is a sight to behold, so take your time.
Bixby Bridge
This area was inaccessible until the Big Sur was completed in 1937, but now it is a destination unto itself. The rugged and mountainous terrain is sliced by the road's cliff-hugging, gentle two-lane highway that twists and turns constantly as it makes its way south through quaint towns, hiking trails, serene beaches, and various state parks – Garrapata State Park, Andrew Molera State Park, Pfeiffer Big Sur State Park, and Hearst San Simeon State Park – to name a few. But don't worry, there are plenty of places to pull over. Stop at the numerous pullouts along the way: the Seal Beach Overlook, the Partington Cove, and the Elephant Seal Vista Point. From these spots take in the amazing natural beauty of the California coast. Get lost in nature as you explore the area on foot on the many hiking trails: Cruickshank Trail, Point Sierra Nevada Trailhead, Boucher Trailhead. Some of these will take you right to the beach. You will definitely want to make a stop and take pictures at Bixby Bridge, the famous symbol of this road. Staggering 260 feet above the Pacific Ocean, the infamous structure has distinctive architecture and creates an unforgettable landscape along the California coastline. But slow down as you approach it. Unless you are looking for it, the bridge does come up quickly.
Cambria
South of Big Sur, is the town of Cambria, known for its exceptional scenic beauty. With rocky cliffs that meet the coastline, this town is a sight to behold. You'll want to spend a few days in town just to take in all that it has to offer. For example, the town's Moonstone Beach, named after the glamorous gems that wash ashore there, is home to many species of sea life. Sea lions, seals, and sea otters love to bask in the sun and are easy to spot. Sea stars, sea urchins, and sea anemones wade happily in tide pools along the coast.
Aerial view of Oceanpoint Ranch
The Oceanpoint Ranch, located just steps from the majestic shores of Moonstone Beach, is the perfect next rest stop on your PCH road trip. Spread across nine seaside acres, the ranch-style inspired hotel offers all the modern conveniences needed in comfortable surroundings. Its relaxed atmosphere is perfect for its location and a great opportunity to stretch your legs and take in some of the scenery on foot. Whether you decide to indulge in the lawn games available such as horseshoes, croquet, or cornhole, or sit by the campfire, watch the California sunset, or just enjoy the bold prints, leather accents, and high wooden ceilings that make up your room, the Oceanpoint Ranch is geared for you to take a pause and embrace the fresh, coastal California air.
The patio at Moonstone Beach Bar & Grill
Conveniently located not far from the Ocean Point Ranch is the Moonstone Beach Bar & Grill. Inside hosts a cozy seating area with a ship-like interior. Wooden accents and intimate lighting create a laid-back and warm California feeling. Enjoy one of the best views with dinner on their oceanfront patio overlooking the coastline. You can't go wrong ordering the Cajun Shrimp and Bay Scallops as an appetizer and splitting the Steak and Lobster Tail for dinner.
Cutruzzola tasting room.
While in Cambria, be sure to visit the Cutruzzola Vineyards of Cambria. This family-owned boutique vineyard produces some of the best Pinot Noir and Riesling in the state. Really, sitting back and sipping a tasty glass of wine while enjoying delicious seafood caught right from YOUR ocean, all while whiling away the night listening to the sea crash meters away… is there a more relaxing, romantic way to spend a day?
Santa Barbara
Another two and a half hours down the coastline is the town of Santa Barbara. Often compared to the French Riviera because of its similarities in weather and coastal geography, Santa Barbara is tucked between the Pacific Ocean and the Santa Ynez Mountains, with each new day and sunset offering a stunning backdrop to the city. The city itself boasts that you can catch the perfect wave and the perfect sunset along its stretches of beach in one day. With lots of history, great shopping, a diverse dining scene, and plenty of outdoor adventures, Santa Barbara undeniably deserves an extended visit.
The Brisas Del Mar Inn at the Beach, an easy walking distance to West Beach, the harbor, and Stearns Wharf, is the perfect base for exploring all that Santa Barbara has to offer. The Mediterranean-style property is as exquisite as the scenery around you, with blooming Bougainvillea flowers, palm trees, arches, various outdoor seating areas, and a nice pool. They even offer complimentary cookies in the lobby! The grand suite features a full kitchen, a living room, and a separate bedroom. From the champagne on arrival, and complimentary fresh continental breakfast each morning, to the complimentary wine and cheese reception each afternoon, this is one place you will definitely not want to check out of. Another bonus? Complimentary bike rentals to enhance your exploration of Santa Barbara's tree-lined streets and waterfront promenades. If you are looking for a romantic experience or a friendly place to meet other guests while lounging around the pool or grounds, this hotel is your best bet.
Boathouse at Hendry's Beach
For hearty seafood dishes with incredible vistas of turquoise-blue ocean, head over to the Boathouse at Hendry's Beach, a choice beachside escape that feels worlds away from the downtown busyness. Take in panoramic ocean views while you sample the restaurant's fresh seafood, right from the glistening Pacific Ocean.
Book an oceanside table on the patio and get the best seats in the house. The view and ambiance are really to die for. Whether you try the grilled mahi-mahi, the Boathouse seafood pasta, or the clam linguini, the delicious food, efficient and attentive service, and the great view will have you dying to slow the clock down. A leisurely walk down on the beach after dinner is warranted. The magnificent sunset views will have you Instagramming with every step. This is a spot that you don't want to miss.
San Diego
A four-hour drive further down the coastline from Santa Barbara will take you to our last stop on the Pacific Coast Highway journey. It is also the last major stop in California, as to the south is the Mexico-United States border. San Diego is often called the "birthplace of California" since Europeans first settled in this city before continuing their exploration. Before that, it was home to the Kumeyaay, an indigenous tribe of the Americas. San Diego is popular for many reasons: fantastic weather, beautiful beaches, an endless amount of things to do in town, and a culinary scene to die for. Really. So we've highlighted a few of our favorite venues to showcase some of the best that the city has to offer.
Tom Ham's Lighthouse
Located along a narrow peninsula at the end of Harbor Island in San Diego Bay, is Tom Ham's Lighthouse, a family-run establishment that has been around since 1971. In 1954, Tom Ham, a UCLA graduate, and accountant by profession was on an audit assignment for a waterfront restaurant in financial trouble. By 1966, he had become the successful owner of this venue. It would go on to become known as Bali Hai.
With the success of this chance foray into the hospitality business, Ham was on the lookout for a site for a second restaurant. What he found was a property overlooking the San Diego Bay that had an easement for a US Coast Guard #9 Beacon. Not deterred, he incorporated this beacon, including a fog bell, into the architectural design of his new lighthouse-themed restaurant. Tom Ham's Lighthouse opened in 1971 to much acclaim, offering incredible views and California food fare. Sadly, Tom Ham passed away just two years later, but the restaurant has stayed in the family – now under third-generation management – and has become one of San Diego's most recognized landmarks.
A 2012 remodel incorporated Ham's nautical art with an airy layout and views of the San Diego bay from wherever you sit. Sip on a craft cocktail while admiring the yachts and catamarans on the water or take in a California sunset from the hottest seats in the house – out on the patio – while you sample the raw bar appetizers and shellfish platters. The menu also features a variety of items like Pan Seared Maine Diver Scallops, Beer Braised Beef Short Ribs, and Jidori Half Brick Chicken. With historic allure, breathtaking views, and exquisite food, you are in for a delight!
Lou & Mickeys
If you're craving delicious food in a restaurant that oozes old-world charm and atmosphere, then a visit to Lou & Mickeys in the Gaslamp Quarter is definitely in order. All the servers and bartenders here wear red vests, and the restaurant's plush interiors are adorned with tasteful wooden and leather accents, custom chandeliers,and low lighting that gives it an old-timey feel. Originally opened in 1945, by cousins Jeff and Sam King to honor their respective fathers Lou and Mickey King, the restaurant has withstood the test of time and has become one of the places to be in downtown San Diego. Its patio is one of the most sought-after in town so book ahead.
Here the steaks are dry-aged for at least 30 days in a temperature controlled-room and are then marinated and cooked in seasoned butter for a rich buttery taste. With the choice between two different Wagyus (American and Japanese), a 42-ounce Prime Tomahawk Ribeye Chop that is lauded as one of their best cuts, and a 14-ounce bone-in filet that is a household favorite, this local hub has held its spot as the Gaslamp District's best steakhouse. While top cuts of meat are the main attraction, the recipe for its popularity also includes absolutely first-rate service and decadent in house-baked desserts.
Water Grill
Water Grill is a well-known sophisticated seafood restaurant brand with locations in downtown Los Angeles and in Santa Monica, and now a third location in the heart of downtown San Diego. Located in a two-story 11,000-square-foot building, Water Grill San Diego's interiors evoke the same sophistication as the sister restaurants: dark wood, cushiony leather, hardwood floor, and luxuriously spacious with plenty of room for private dining on the upper floor. An expanded sidewalk patio provides an ideal 'people watching' and sunshine worship spot, while you embrace and indulge your gluttonous side. The showstoppers at all Water Grill locations are the seafood towers, extensive raw bar options, and a perfectly paired wine list. Start with the Oyster sampler – there are seven to 10 different varieties of oysters daily – then advance to any one of the delicious items on the menu like Wild Barents Sea Red King Crab Legs, Wild Massachusetts Black Sea Bass, or the Wild Alaskan Halibut. Make sure to leave some room for dessert!
Barleymash
If you are looking for a fun, high-energy eatery, then make sure to stop in at Barleymash, a restaurant/sports bar that has become a downtown staple known for whiskey, bourbon, craft beer, and flatbread. Barleymash gets its ingredients as organic as possible, so you can be assured of robust flavor with every bite. Grab a seat on their sidewalk patio and enjoy the energy of the Gaslamp District as you sample the array of flatbreads: try the Gaslamp, Ultimate Buffalo, or Spiced Shrimp. Or kick back at the bar while you appreciate some of the best darker liquor that San Diego has to offer. Watch a game on any of the flatscreens on the walls or relish the time spent with friends or family. Every night there is some sort of entertainment, be it a live band or a DJ, so don't be in a rush to leave. This is a place where life is sipped and savored.
The Westgate Room
Step into European-inspired elegance at The Westgate Hotel. Sitting at the edge of the historic Gaslamp District and steps from the San Diego Opera and Symphony and the Museum of Contemporary Art, The Westgate Hotel, a 1970's custom built highrise hotel features exquisite antiques, glittering crystal chandeliers, elaborate moldings, and grand staircases, inspired by France's legendary Palace of Versailles. Just as refined is the Westgate Room, the in-house restaurant adorned in a soft palette of greens, beautifully trimmed walls, crisp white table-cloths, fresh flowers, and soft lighting. Here you can treat yourself to a luxurious meal in elegant surroundings, whether indoors or alfresco on the veranda. The menu emphasizes seafood dishes and ingredients acquired locally and sustainably, so whether you choose the Local Striped Bass, Icelandic Salmon, or Potato Gnocchi, you can rest assured that your splurge is in support of a greener tomorrow. This location offers a unique sense of dining at an upmarket European destination and is perfect for that romantic night out.
City Tacos, Pacific Beach
Founded by Gerry Torres, a native of Mexico City, in 2014, City Tacos has morphed into seven locations spreading the love of tacos citywide. One of these locations sits close to the entrance to the pier at Pacific Beach. The unassuming simple spot is imbued with a liveliness that is palpable before you even step foot inside. From freshly made tortillas, a diverse selection of salsas to Taco Tuesdays, every item on the expansive menu is guaranteed to appease all your cravings for Mexico's favorite street food. Actually, that is the hardest part, selecting what to order!
Choose from traditional tacos (Pollo Asado, carnitas, carne asada) or from the standouts such as the Mexicali which features grilled angus steak, onions, poblano peppers over melted asadero cheese, and mashed potatoes, topped with a crema fresca and cotija cheese sprinkle, or the Pescado which is golden fried mahi-mahi with cabbage, tomato pickled red onions, habanero & strawberries drizzled with cilantro, chipotle aioli, and micro greens. Insane, right? The selection is amazing.
Order at the till, then wait for your food to be brought to your table, either inside or out on the tiny patio. Or better yet, grab your tacos and find a spot on the beach to watch the waves or sunset, while you savor the bursts of flavor. We bet these tacos will have you coming back for more.
Louisiana Purchase
Louisiana Purchase, a cozy cocktail bar on the corner of Louisiana Street in North Park, is a bit of a drive if you are downtown or at the beach, but worth it. The restaurant brings Southern culture and flavors to the West Coast. Navy, marble, and velvet additions and a patterned wooden ceiling create a warm and inviting atmosphere for guests that portrays an elevated version of New Orleans style. The outdoor patio is built around trees in order to provide shade for guests and an opportunity to linger. The menu rotates weekly with local and regional flavors, and the cocktails put modern twists on classics. House favorites are the VooDoo Carre (cognac and rye with peach balsamic and bitters) and the Pablo Discobar punch (served in an actual disco ball). Louisiana Purchase has a focus on craftsmanship and is consistently inspired to bring the exuberant flavors and culture of NOLA to the West Coast. This is not a relaxed, laidback joint so if you are looking for tasty food and lots of energy, Louisiana Purchase is a great choice.
Crab Hut Restaurant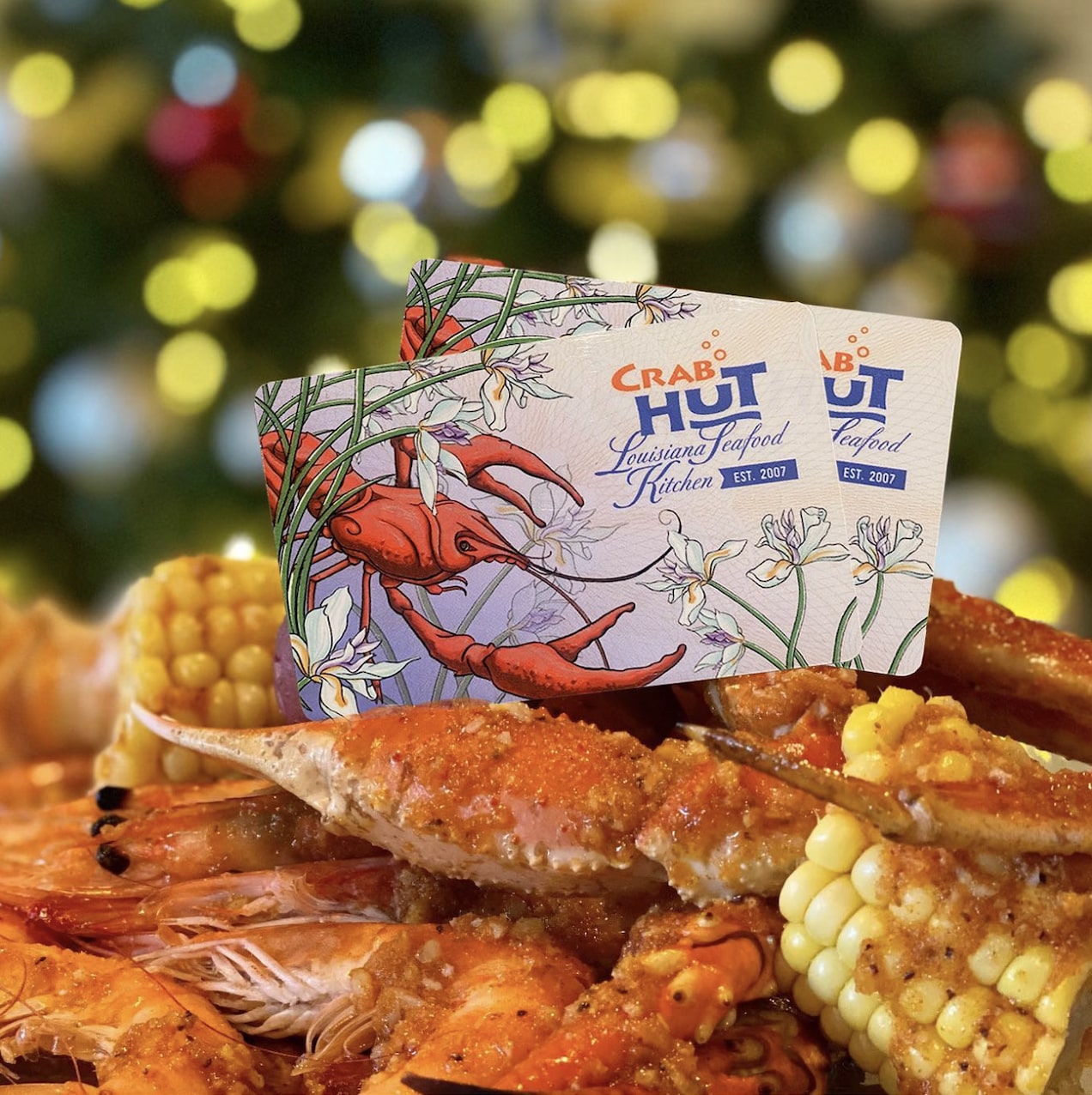 Are you ready to get a little messy? If you are craving a hands-on seafood experience, then a visit to the Crab Hut Restaurant is an absolute must. It's sloppy, it's spicy, it's delicious, it is all this and then some. The family-run, nautical-themed restaurant had its start in 2007 when husband and wife, Kim Phan and Quan Le, along with Kim's sister Ky Phan, decided to bring the Louisiana-style seafood boil to San Diego. The initial restaurant was a runaway success from the get-go and led to two more locations, including one in downtown San Diego which was opened in 2010.
Be ready for a casual ambiance, very knowledgeable and friendly staff, and getting dirty. From the moment you sit down, there is a definite vibe that you are in for an experience. They offer white paper table-toppers with every meal, bibs, and gloves… so you can expect to get involved in your food! Start off with the Sampler Boat which gives you a taste of a variety of bitings including Mixed Fries – Cajun and sweet potato, Crab Poppers, Fried Okra and Calamari. Then dive into the Seafood Bucket which comes with King Crab Leg, Snow Crab Cluster, Shrimp, Crawfish, Mussels, Clams, Potatoes, Corn on the Cob, and Sausages mixed in Crab Hut's Full House Sauce. You won't leave hungry.
Whether you want to enjoy the Golden Gate Bridge in San Francisco or the countless dining decisions in San Diego, there is bound to be something to spark your interest while on a PCH road trip. Above all else, the California coast is a place to relax, enjoy yourself, and savor the views. Hopefully, this exploration of America's Scenic Drive has inspired you to adventure down the Pacific Coast Highway and to dive into all there is to experience.
The Pacific Ocean
Avila Beach, San Luis Obispo
Pacific Coast Highway
San Luis Obispo
Highway 1 sign
Elephant Seals, San Luis Obispo
Gorda, California
Coffee bar & Ice Cream parlor bus, Big Sur River Inn