But on the southern edge of town is a place that's part art installation, part modern graveyard. The International Car Forest was the work of Chad Sorg and Mark Rippie. Rippie owned the 80 acres of land next to Highway 95 and enlisted Sorg (who fell in love with Goldfield and would move there in 2004) in an ambitious project to set the world record for the most upturned cars in an art work, primarily to beat Carhenge in Alliance, Nebraska. Rippie also owned over 40 cars, trucks and buses. Trust me, this is not particularly unusual in Goldfield.
Work began in 2002 and continued over the next decade, using a backhoe and a lot of hard work to 'plant' the vehicles. Some were posed nose into the ground, some balanced on the top of others, some poised over mounds of earth. The idea was that the site would be a blank canvas for artists and would inspire graffiti, rather as the better-known Cadillac Ranch of Amarillo, Texas, ending up doing.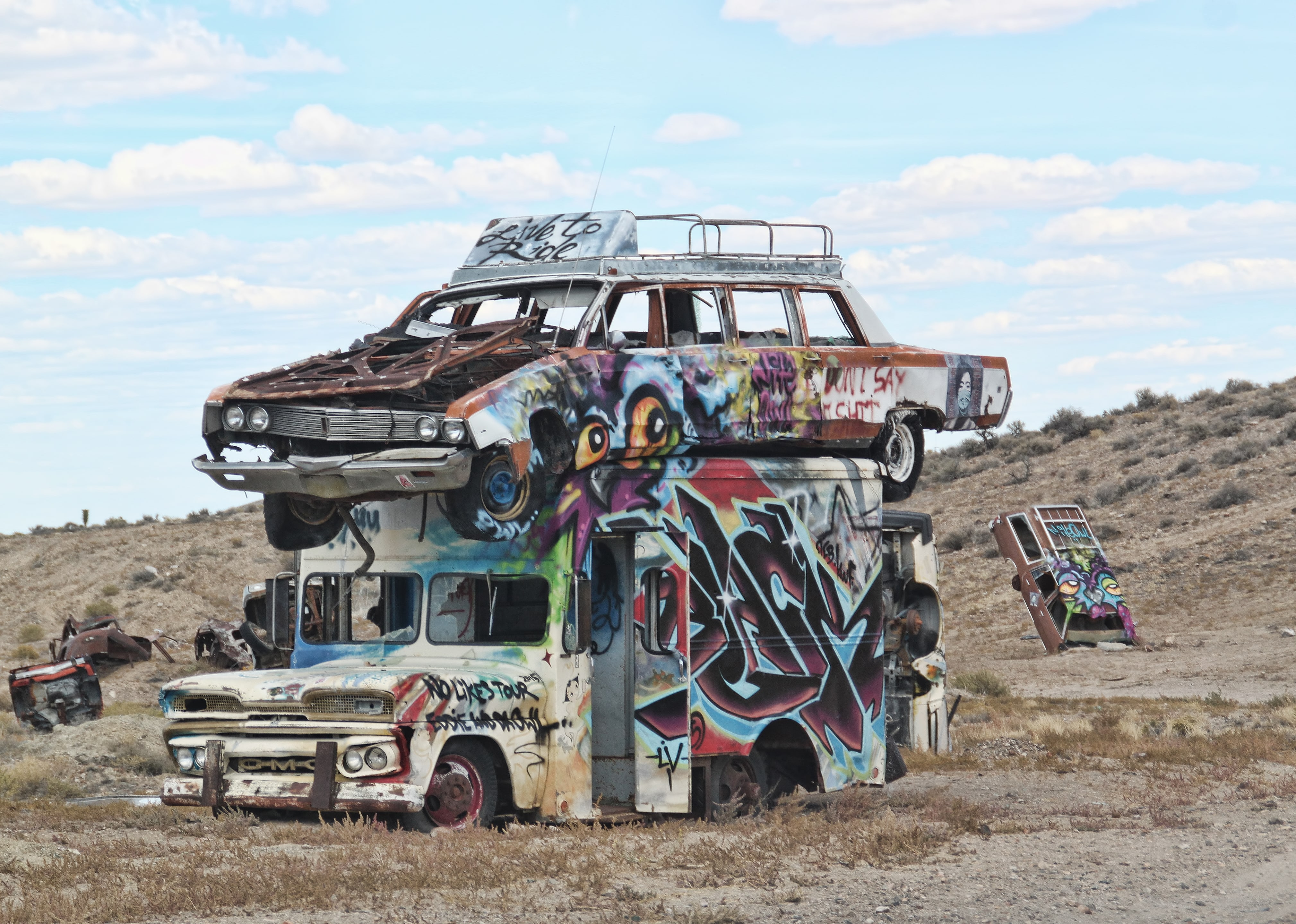 But, unlike that Texas landmark, the International Car Forest seems, for the most part, to have attracted people with some artistic flair. Most of the cars and buses have been painted with designs rather than having names scrawled badly in spray paint. It's probably the fact that the International Car Forest is in the middle of nowhere – and once you get to nowhere you have to traverse some pretty potholed roads – that has protected it from becoming an eyesore like Cadillac Ranch.
Unsurprisingly, considering that they were two diametrically opposed personalities, Chad Sorg and Mark Rippie's partnership did not end well. Sorg is an artist who had a vision for the International Car Forest; Rippie just wanted his name on a Guinness World Record. They fell out irrevocably not long before Rippie went to prison for two years for improperly possessing and attempting to purchase firearms. He had been found not guilty of a 1970 armed robbery in Colorado by reason of insanity, something he neglected to tell a dealer in 2010 when purchasing a gun. In 2013, he was arrested at his home in Goldfield where police found 15 firearms, including two loaded semi-automatic assault-type rifles with extended 30-round clips and a loaded semi-automatic .40 caliber pistol and over 22,000 rounds of ammunition. The court was told that Rippie was well-known to law enforcement and others in the Goldfield and Tonopah areas.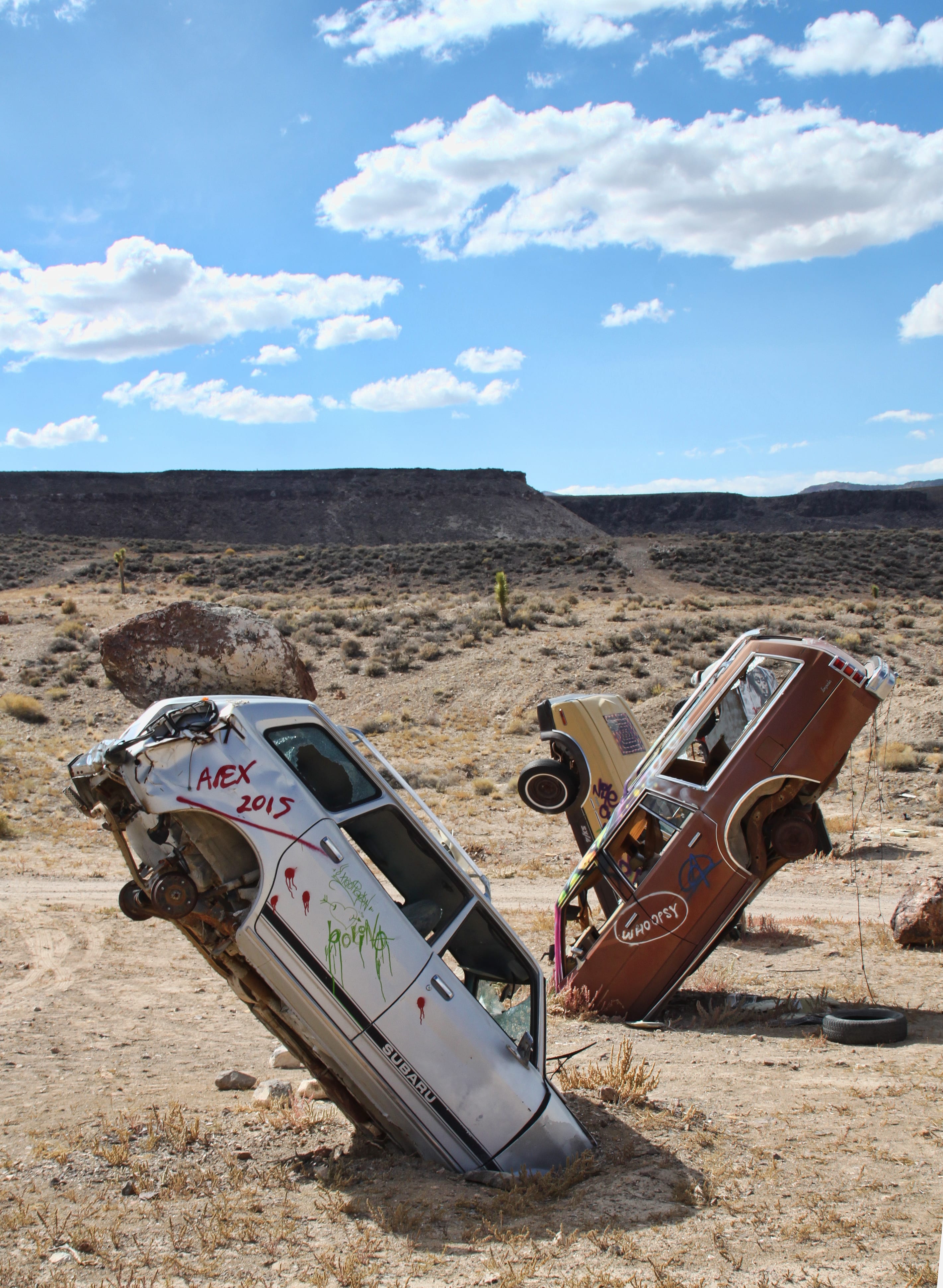 Chad Sorg is still an artist and blogger. He has never been found insane.

Mark Rippie is out of jail and living in Goldfield, where he describes himself as 'a fat old man with a shit load of guns and ammos'.

And quite a few cars that don't work…