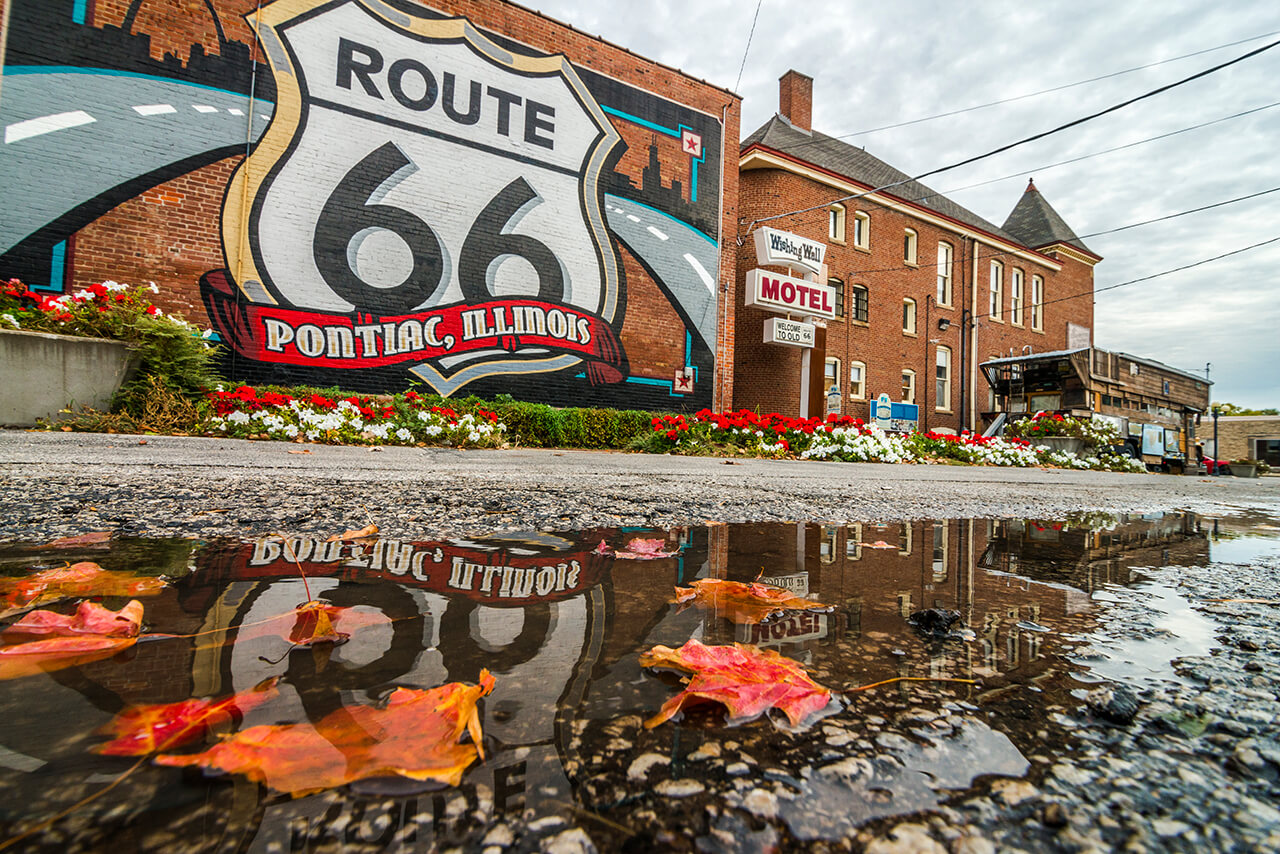 For decades this historic red brick firehouse served the community of Pontiac. Today, as a time capsule where the spirit of Route 66 is preserved in expansive exhibits, Michael Campanelli's Route 66 photo journal, iconic folk artist Bob Waldmire's quirky home on the road, and the Route 66 Hall of Fame, it serves the international Route 66 community.

This stunning mural at the rear of the museum is now one of the most photographed sites on Route 66.

I've always been attracted by reflections, so when I saw the Route 66 shield in the water, I had to get down on the ground and lay on my stomach to capture this image.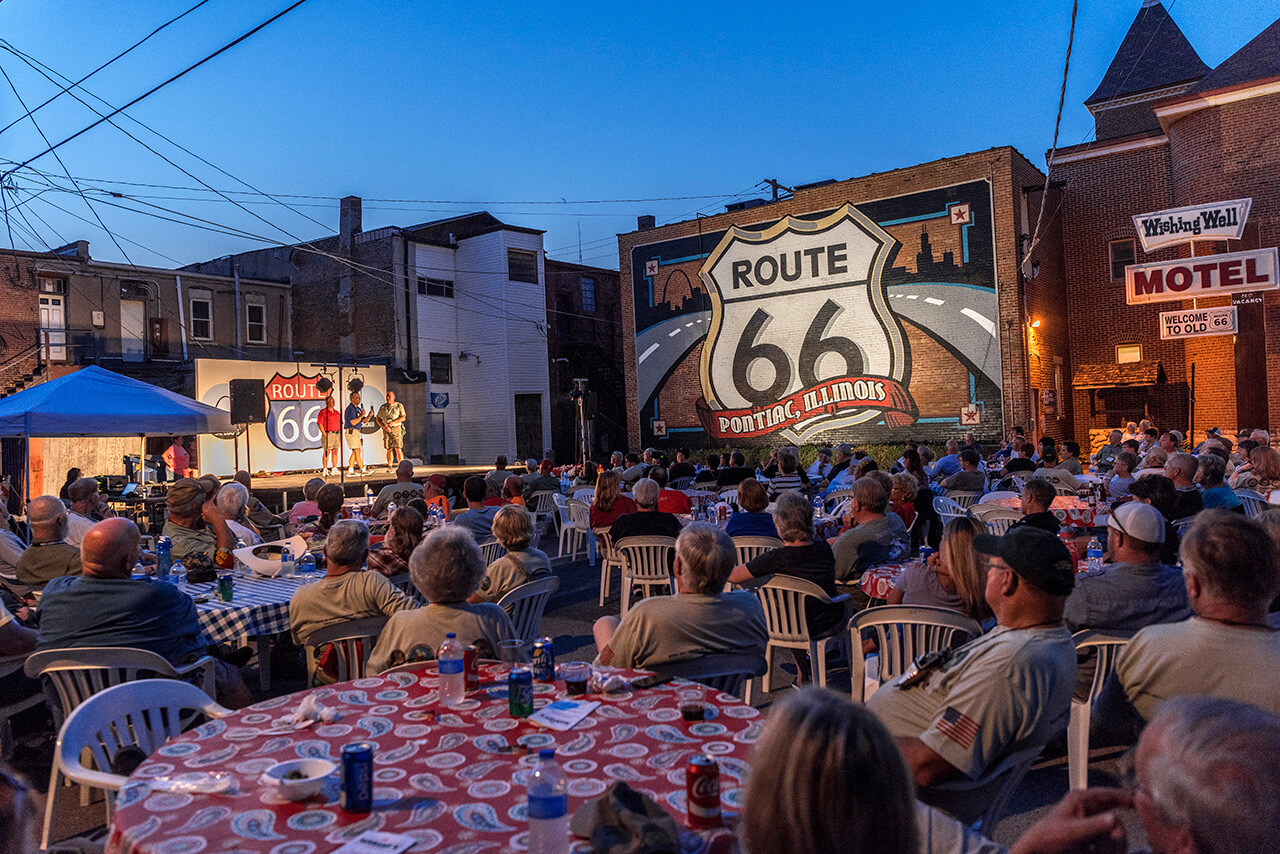 Members of the Military Preservation Association participate in festivities during the Route 66 91st Anniversary Convoy in downtown Pontiac. Becoming part of the crowd and not being noticed is very important to me when capturing scenes like this.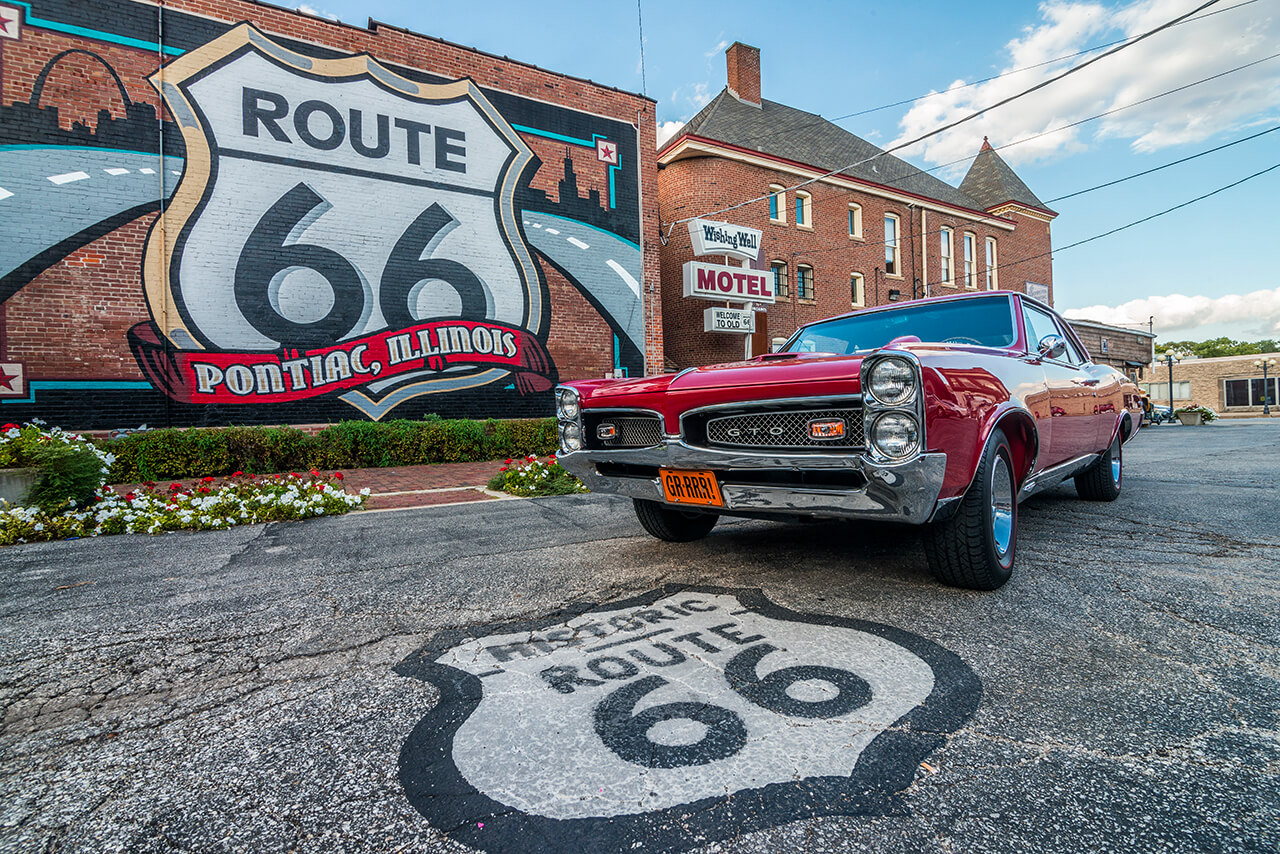 A 1966 Pontiac GTO is staged in front of the Route 66 Association Hall of Fame & Museum for a photo opportunity. When photographing cars on Route 66, I look for the best angles to bring out the finest features of the vehicles.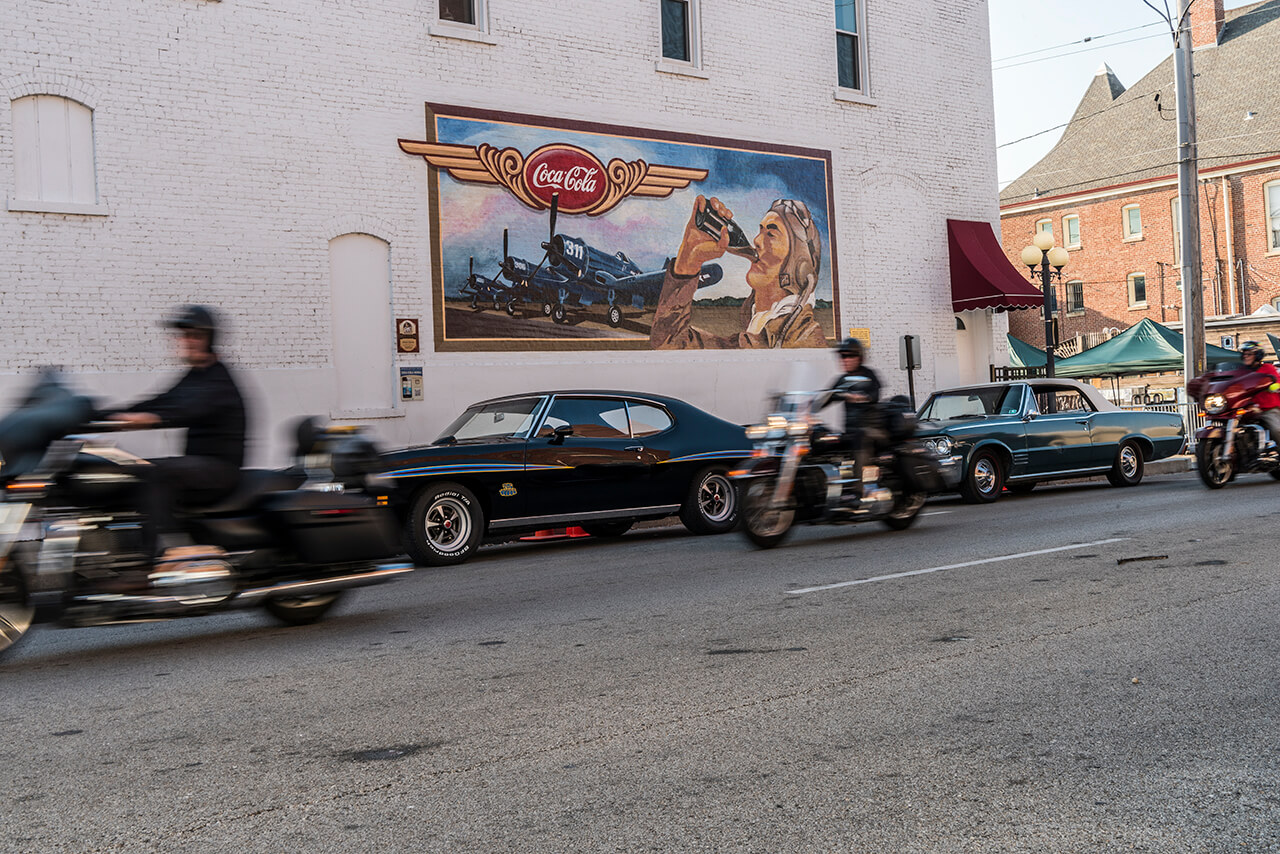 Motorcycle riders cruise downtown Pontiac, Illinois. When I capture riders on the road with my camera, I feel as if I was riding the motorcycles myself.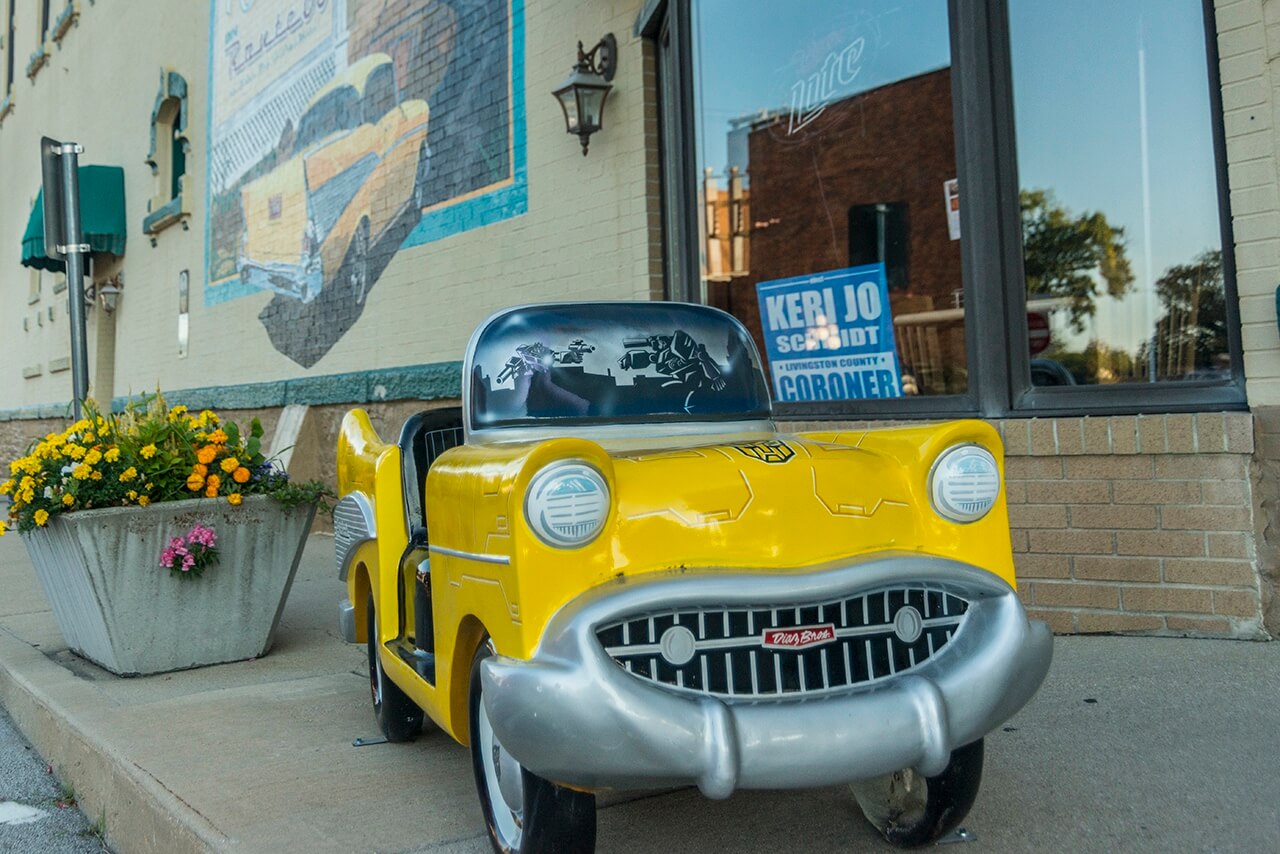 A miniature 1957 Chevy Bel Air convertible has been decorated to resemble a transformer. The Pontiac Art Cars are a seasonal display, and are put into storage for the winter. My affection for cars started when I was a child and to this day I continue to be attracted by them.