Within seconds of hearing that unmistakable voice, many fans - young and old - are immediately reminded of the "good ole' days" of yesteryear, when life was simpler, seemingly more wholesome, and that American dream was alive and well. To others, however, Presley symbolizes a tumultuous time in our history, plagued with war, segregation and social unrest. To some, Presley represents all that is wrong with America: consumerism, commercialism, inauthenticity, addiction and extreme excess. Regardless of opinion, the man is one of the most iconic celebrities of all time - and one who reached the end of his tumultuous life sick, sad and tragically too soon.
In his new documentary "The King," filmmaker Eugene Jarecki (The House I Live In, Reagan, The Trials of Henry Kissinger) takes a critical look at the life and legacy of Presley and what he represents to Americans today. Through the film, Jarecki uses Presley's rise to fame and ultimate downfall as an allegory to the drastically changing zeitgeist of our country over the last five decades, posing a radical question: will America end up dead on a toilet too?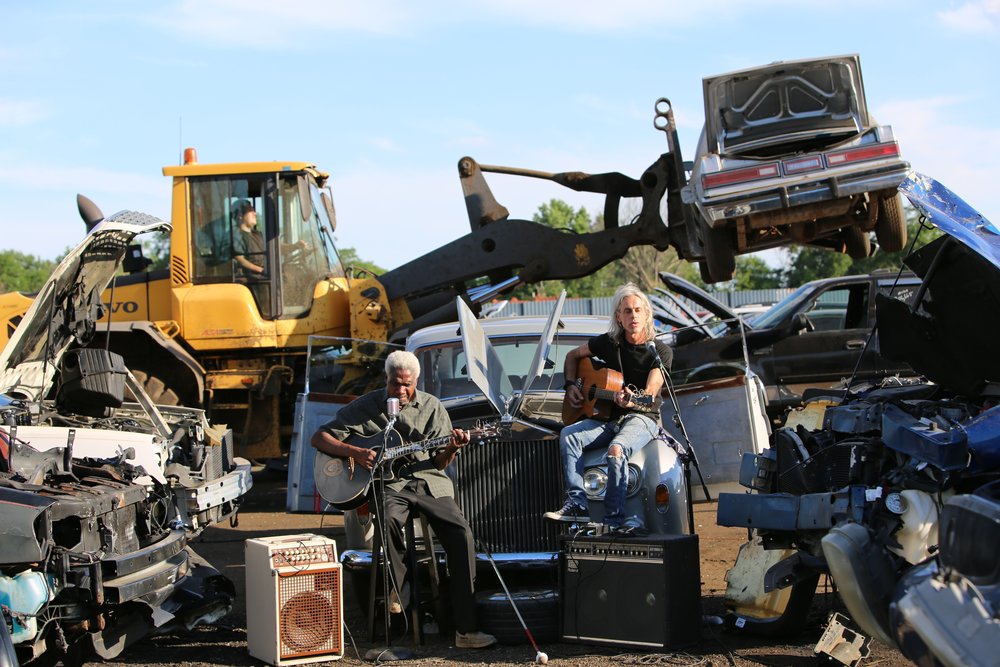 What Jarecki says began as a lighthearted road trip movie about the king of rock and roll quickly became politically charged when the film crew set out on a cross-country journey to visit the places that Elvis himself had traveled; the odyssey just happened to take place during the 2016 presidential campaign.
"I knew immediately that this was an epic story, that there was going to be a universe of ideas and challenges and new perspectives that were going to explode out of this," said Jarecki, who is no stranger to political disputes. "I was already aware of the kinds of emotions and the investment in the American legend that [Elvis] promotes."
Despite his original intent to make a feel-good movie, "The King" is anything but. Jarecki is known for making contentious political films exploring liberal topics, but he believes "The King" might be the most controversial film of his career.
"I have made films critical of major institutions," said Jarecki. "I made a film about whether Henry Kissinger was a war criminal. I've made a film critical of the most popular president of all time, Ronald Regan. I've taken on the military industrial complex and accused America of running the war on drugs as a form of genocide against black people - but they all fell minor to the kind of vitriolic hate mail that I have received just in the last few weeks from people seeing the trailer for [The King]."
With Jarecki behind the wheel of Presley's prized 1963 Rolls-Royce Phantom V, the crew drives from New York to L.A, down Route 66, from Tupelo, Mississippi to Memphis Tennessee and finally through Las Vegas as they chronicle Elvis' path to stardom and analyze his life in the spotlight.
They are joined throughout the film by various commentators who offer their personal insights on the King, his lasting effect on American music and culture and of course, the state of the county. Who was Elvis really? Was he exploitive? A cultural appropriator? A true artist and pioneer? Was he a sellout? Or simply a victim of the fast life and flashing lights of Hollywood? A-list actors like Mike Myers, Ethan Hawke and Alec Baldwin, musicians like Emmylou Harris, John Hiatt and former Elvis drummer D.J. Fontana as well as news commentators, political analysts and everyday working class folks weigh in.
Some believe that Presley was legendary - an untouchable musical genius, a Hollywood heartthrob, the ultimate entertainer yet to be rivaled. Others, like Chuck D of Public Enemy, who famously rapped about his hatred of Presley in the song "Fight the Power," and news commentator Van Jones discuss why the believe Presley is racist and far from a hero to all Americans.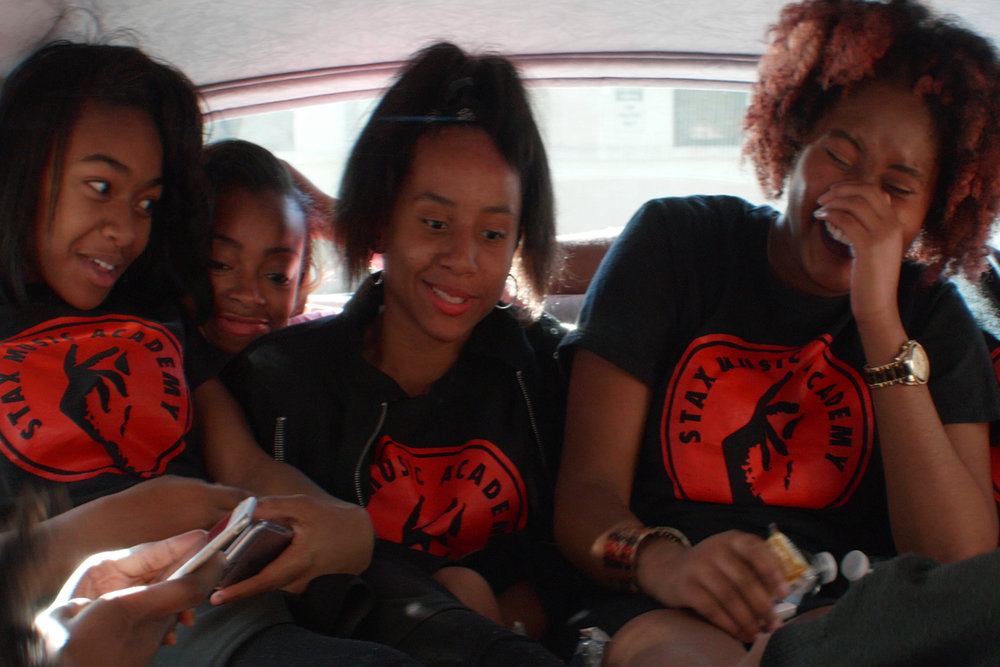 According to Jarecki, despite his original desire to create a feel-good film, it was impossible to not capture the growing political climate as tensions grew over the course of the elections.
"We began making the film long before the 2016 election, and we were making a film about a man and the country he left behind and the metaphoric connection between the two of them," said Jarecki. "I thought that in that metaphor there was a tremendously cautionary tale - in the life of Elvis - for where we are as a country [today] and the destiny of this country."
Between archival footage of Presley, views of modern America from the Rolls and snipits of campaign footage, Jarecki effortlessly weaves interviews together in a chaotic yet cohesive manner, simultaneously telling Presley's story and building his argument that America is headed for decline.
Jarecki does not by any means hold Presley or the U.S. up on any sort of pedestal; his analysis is critical and at times brutal. He says that his film aims to show this larger than life character as human; by default, highlighting Presley's flaws and imperfections. He says his goal is also to shine a light on the illusion of a "perfect" America.
The film ends as Trump's presidency begins, leaving the viewer wondering just what to make of the film. Jeracki's take away from the project is that America is at a tipping point - we're either at our downfall or on the cusp of a comeback - but he is hopeful.
The documentary film is very well made and will appeal to a large audience, even if they wholeheartedly disagree with Jarecki's impossible to miss far left, and at times, offensive, slant on the topics and discussions that the film showcases. In the midst of a season of divide in America, this film may well act as a good talking point to allow viewers and music fans an opportunity to dialogue on issues that are still relevant in the United States, and world, today.