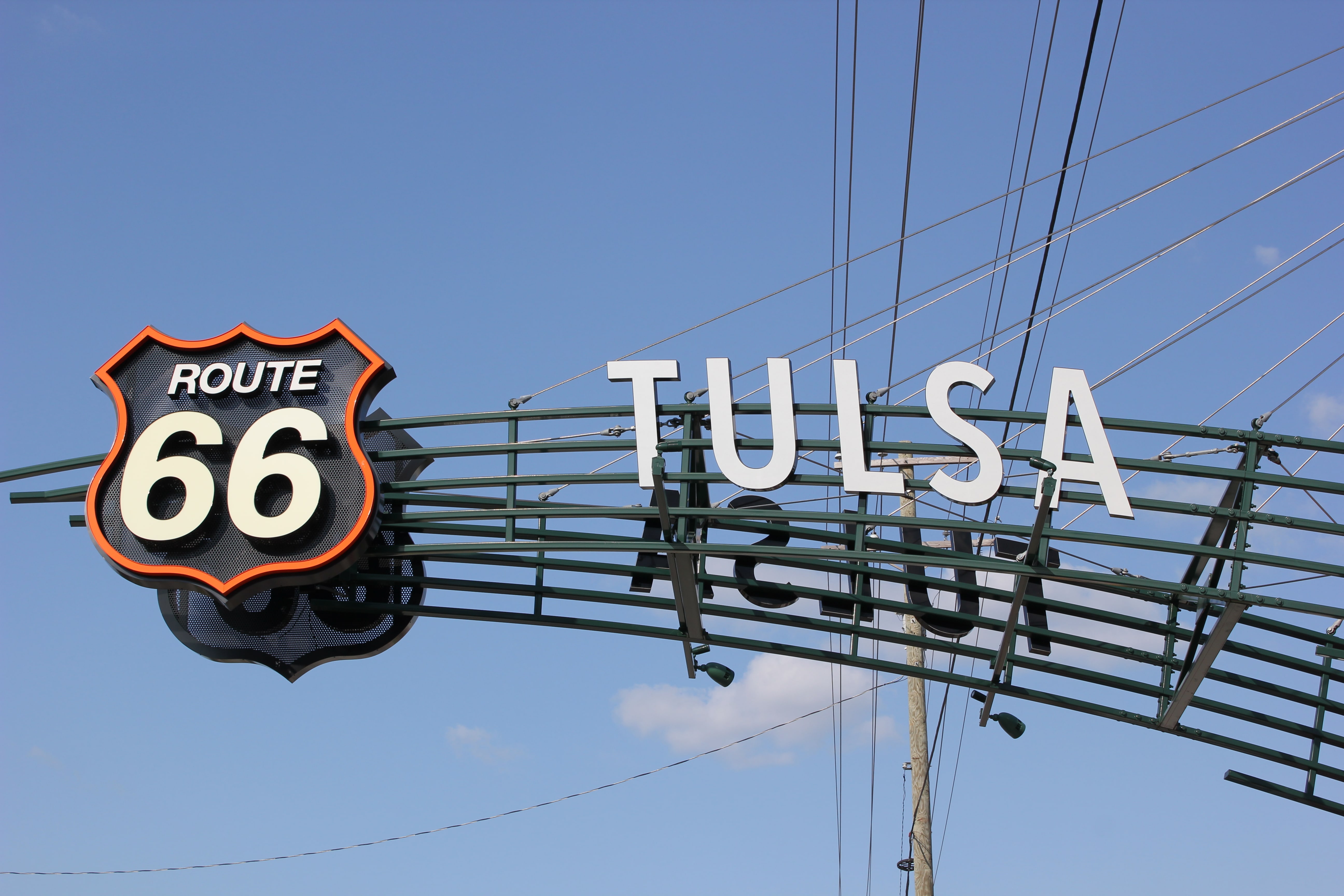 "I expect groundbreaking in the very near future, and we're planning on being open by November 2019," said Ken Busby, executive director and CEO of the Route 66 Alliance. "We believe Tulsa, because of our position on Route 66 and because of our historic significance on the road, is the capital of Route 66.
"Yes, we want people to come to Tulsa and stay here and eat here. But we want to be where people come to learn more about the road and all of the attractions along the 2,451 miles from Chicago to Santa Monica."
It is estimated that about 2 million people either travel the entire length or visit some portion of Route 66 every year.
"Our central location, combined with our rich Americana culture, is a great draw," said Busby.
Chinese people are now No. 1 among foreign visitors to Route 66, though the "Mother Road" continues to be a huge draw for Europeans.
"Obviously, this is going to continue to grow as the popularity continues to spread in China and the Far East," said Busby.
A number of significant Route 66 events are expected in the next year. The Mother Road Market, at 11th and Lewis, will house neighborhood restaurants and new food concepts under one roof.
"That has already spurred a hub of growth and interest along 11th Street just east of downtown," said Busby. Plus, a visitor's center at the Route 66 Village built to look like a vintage gas station should be completed this spring. The village, located on Southwest Boulevard along Route 66 in west Tulsa, may add a train station and a replica of the old Tulsa airport terminal in the next few years.
It's "just another reason to stop in Tulsa," said Busby.
But it is the Route 66 Experience that has "Mother Road" enthusiasts most excited.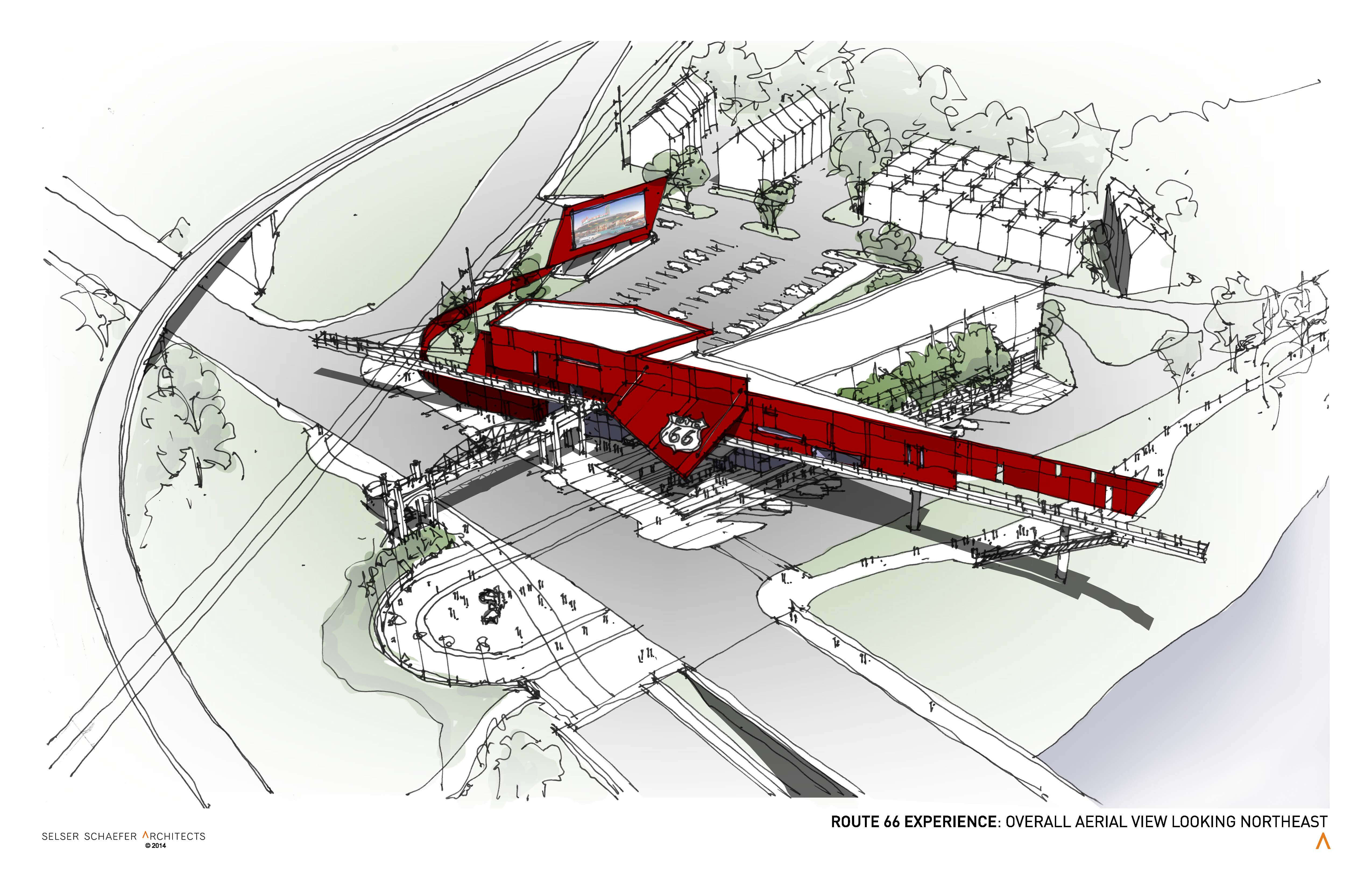 The experience is a $23 million facility that will house virtual reality exhibits, gift shops, tourist information for the entire length of Route 66 and other attractions.
The experience will also house a small 1950s-style diner that will include the original counter and stools from Steve's Sundry Books & Magazines, a Tulsa landmark that opened in 1947 and closed in 2013.
"Through virtual reality people will be able to ride the length of Route 66 and see all of the major sights in a 1966 Mustang convertible or the back of a Harley-Davidson motorcycle," said Busby. "I think one of the things we can do to set ourselves apart is to make the Route 66 Experience a unique stop for visitors, something they won't be able to get anywhere else along the road.
"We want the experience to be a must-stop for visitors. After all, it is on a hill that overlooks perhaps the most important location along the entire route. It was the bridge over the Arkansas River that determined the final route. Route 66 came down through Missouri and into Oklahoma and Texas, New Mexico and Arizona because of this bridge."
Tulsan Cyrus Avery, considered the father of Route 66, created the route while a member of the board that created the federal highway system.
"So we believe it is a natural for us to make Route 66 an important part of the excitement in Tulsa right now," said Busby. "There is little doubt that Tulsa has a lot of momentum and energy because of so many wonderful projects in our city right now.
"The Route 66 Experience will be on that hill, overlooking a vitally important point on Route 66, and it will be just a mile from Gathering Place, arguably the great urban park in the world. Now is the time."
This article first ran in Tulsa World.