Dora Meroney operates Texas Ivy Antiques in Amarillo, Texas. She knows all too well how communities and businesses on the famous highway are struggling to survive after Covid-19 drastically reduced tourist numbers in 2020, and so far in 2021. A past president of the Old Route 66 Association of Texas, Meroney cares deeply about developing and promoting Amarillo's 6th Street Historic District, an original alignment of Route 66. Her gift of $200 a year, from now through 2026, makes her an Extraordinary Woman. Her generosity will help fund grants to other female business owners and managers on Route 66 in all the eight states through which the road runs.
Another Route 66 Extraordinary Woman, California journalist Jo Murray, is so enthusiastic about the businesses and attractions along America's Mother Road, she, too, has pledged to give $1,000 over the next 5 years. Murray films her road trips to various locations and promotes the livelihood of folks welcoming visitors to Route 66. She recently brought attention to Rosa Griego, the matriarch and original owner of Rosita's Restaurant, a Mexican American eatery on Route 66 in Barstow, California. Rosa opened Griego's Market in 1948. By 1954 she was offering customers both a grocery and a restaurant. Later, Rosa transformed the half-market, half-restaurant into a 100-seat dining space with a cocktail lounge. Rosa's family, now four generations strong, honors her legacy by continuing to make her original recipes.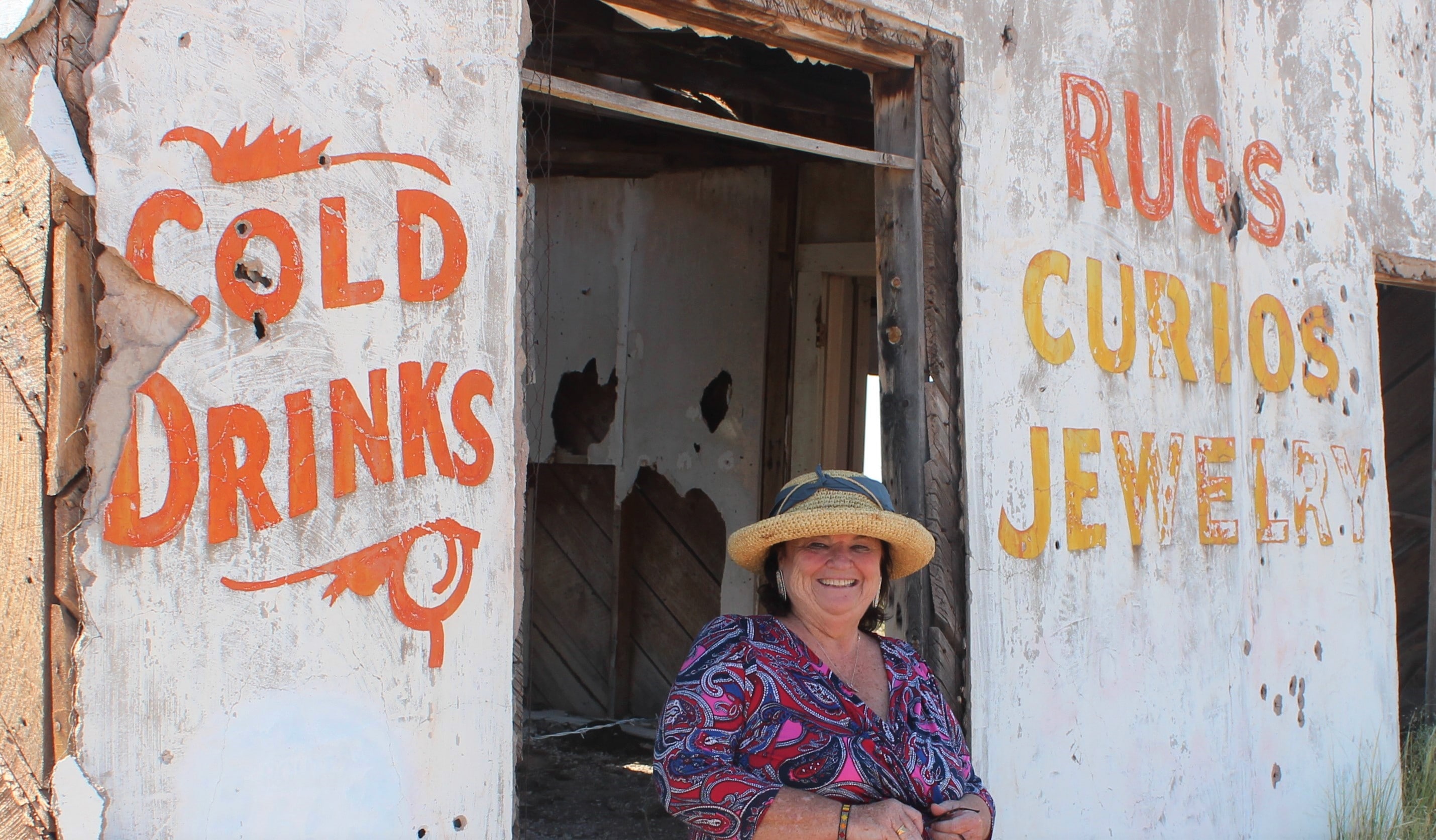 Jo Murray
It is the generosity of Extraordinary Women from each of the eight Route 66 states that will fund grants to benefit more Route 66 businesses and attractions. These places improve the lives and livelihoods of the more than five million people who live and work in communities large and small (as well as the spaces in between) along Route 66.
A first round of the Route 66 Extraordinary Women Grant Program has already been initiated, with grants to be awarded this spring. More grants will follow as the Extraordinary Women fund grows.
As we approach the Route 66 Centennial in 2026, preservation and economic development are especially important. Let's work together to make this a party with a purpose! Donate your gift to the Extraordinary Women Initiative here.
Give $1,000 as a one-time gift, or in installments. And, you don't have to be a woman to take part. Men and organizations are invited to donate in honor of a woman they think is extraordinary. You can help the Route 66 Road Ahead Partnership reach its goal of identifying at least 528 extraordinary women [66 per each of the Route 66 states] to celebrate and sustain this American icon.
Established in 2015, with the support of the National Park Service and the World Monuments' Fund, The Route 66 Road Ahead Partnership's mission is to revitalize and sustain Route 66 as a national and international icon through partnerships focused on promotion, preservation, research and education, and economic development.